A culture of responsibility for making a positive impact in the world
Community Service
We are deeply committed to making a positive impact in the communities where we live and work. We believe in giving back and actively engaging in community service initiatives to address social needs, support local organizations, and contribute to the betterment of society.
In fact, working in our community together is something we make time to do as an organization several times a year. In addition to having fun as a team, taking time to offer service to underserved communities near us in Colorado rallies us around causes close to our hearts and reinforces our shared values. With our neighbors in the Colorado Tech Center, Community Food Share, we have boxed groceries and do annual food drives. We have applied our building skills during Habitat for Humanity build days. We frequently sponsor blood drives for Children's Hospital Colorado and we have donated toys, gift cards and other needed items over the holidays for the Boulder Housing + Human Services Family-to-Family program. And, we always support each other's individual fundraising efforts (and athletic pursuits!) for important causes like Bike MS and Tour de Force.
Our involvement in community service reflects our core values and our desire to be a responsible corporate citizen. By actively participating in community service, we aim to create a positive and lasting impact on society.
Sustainability
For MMA, Sustainability is more than reducing, reusing, and recycling, though those are things we are fervently committed to in our day-to-day operations. Sustainability must be a mindset when your mission is to "enhance and preserve our way of life for many generations to come." A sustainability mindset means we apply it to everything we do — from our physical footprint to our hiring practices, from engineering to operations — because we are in it to do good for the long haul. And, importantly, this includes applying our sustainability mindset to our SPACE Solutions such as helping our customers deorbit their spacecraft and launch vehicles to mitigate space debris.
We believe that by integrating sustainable practices into everything we do, we can contribute to a healthier planet, enhance the well-being of our communities, and create long-term value for our team and customers. Through responsible and sustainable business practices, we can contribute to a more resilient and prosperous future for generations to come.
Internships
We are passionate about inspiring and nurturing the next generation of space explorers, engineers, and innovators. We believe in the power of internships as a valuable opportunity for young minds to gain practical experience, explore their interests, and ignite their passion for space. Our commitment to providing impactful internships reflects our dedication to fostering a future generation of space pioneers.
We have partnered with local high schools and universities to give students an opportunity to explore the exciting world of space development, and hone their interests and talents into real skills and experience that they can apply as they grow into their futures. Interns work closely with our program teams, gaining exposure to real-world projects, cutting-edge technologies, and industry best practices. We host high school business and STEM students each summer for focused mentorship programs that give them insight and inspiration that inform their university studies. And we rely on our college interns to do the important work of supporting real programs as they gain critical on-the-job experience in their fields.
We strive to maintain a lasting relationship with our interns even after their internship ends. We believe that by providing immersive and impactful experiences, we can fuel the curiosity, ambition, and passion of young space engineers and explorers. And, fun fact, about 65% of our interns stay at MMA to continue to develop their careers as engineers!
Diversity, Equity + Inclusion
We are committed to fostering a culture of diversity, equity, and inclusion within our organization. We believe that embracing diversity and creating an inclusive environment is not only the right thing to do, but it also fuels innovation, drives collaboration, and strengthens our business.
MMA is committed to achieving a diverse workforce through application of its affirmative action, equal opportunity and nondiscrimination policies in all aspects of employment including recruitment, hiring, promotions, discipline, terminations, wage and salary administration, benefits, and training.
By upholding these commitments, we strive to create an inclusive culture where everyone feels valued, empowered, and heard. We actively seek diverse perspectives, encourage open dialogue, and promote collaboration across teams. We believe that diverse viewpoints lead to better decision-making and drive innovation, ultimately driving our collective success.
Thought Leadership
We are fortunate to have built a team of talented, passionate, dedicated and thoughtful leaders when it comes to the technologies, materials, environments and processes of our craft. We believe sharing knowledge, insights, and visionary perspectives within the industry and beyond advances our collective knowledge and bolsters our reputation as a leader in space technologies.
We invest in cutting-edge research and development to push the boundaries of our space technologies. Within this pursuit, we continually explore new approaches, materials, and methodologies to enhance space tech and capabilities of our solutions. Driving technological advancements through the research and development of innovative solutions and systems is our mission, so by developing and sharing our technological advancements, we inspire others in the industry and contribute to the collective innovation of the space industry.
We actively seek collaborations and partnerships with industry leaders, academic institutions, and research organizations, and by fostering collaborative relationships, we exchange ideas, pool resources, and leverage collective expertise to address the complex challenges with which our customers are faced. So we are honored to be invited and excited to participate in critical activities like NASA proposal selection reviews, and enjoy presenting at conferences and professional organizations.
Our Customers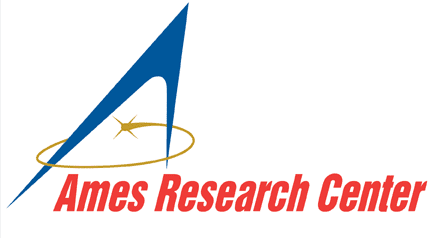 Ready to accomplish MORE?
Contact us to discuss how MMA can help take your mission to the next level.
Contact Us