FLIGHT HERITAGE
2013
November 2013

Launched in 2013 on the Minotaur I ORS-3 Mission, the dragNET De-orbit System successfully de-orbited the upper stage of the launch vehicle.

November 2013

Launched on the STPSat-3 in 2013, a dragNET De-orbit is awaiting mission completion to activate.
2016
January 2016

Successfully achieved its mission by de-orbiting the upper stage of the Minotaur launch vehicle.
2017
April 2017

SHARC HaWK

MMA's HaWK Solar Array launched in 2017 with the SHARC mission. It is successfully on orbit, and will help to accelerate the satellite's de-orbit at end-of-life to mitigate orbital debris.

November 2017

MMA's HaWK Solar Array launched in 2017 and is successfully powering the ASTERIA mission.
2018
May 2018

Launched in May 2018, MarCO's twin satellites provide real-time data relay during descent and landing of the InSight Mars Lander, and is the first interplanetary cubesat mission.

May 2018

Launched in May 2018, this HaWK is powering data relays to satellites using laser communication down links for higher data transfer rates.
2019
March 2019

DARPA's Radio Frequency Risk Reduction Deployment Demonstration (R3D2) demonstration space-qualifies a new type of membrane reflectarray antenna, MMA's P-DaHGR. This mission proves out the smaller, faster-to-launch and lower-cost capability, allowing the Department of Defense, as well as other users, to make the most of the new commercial market for small, inexpensive launch vehicles.

May 2019

SPARC-1

The Space Plug-and-play Architecture (SPA) Research Cubesat, or SPARC-1 mission, is a joint program between the US and Sweden to explore the potential of modular, miniature avionics to empower spacecraft with for useful military applications.

June 2019

This mission launched in June 2019, and aims to image the sun, demonstrates a deployable optical telescope that uses a membrane photon sieve (developed by MMA Design) instead of a traditional rigid optical lens.
2020
November 2020

Launching in 2020, this mission will demonstrate a biosensor to detect, measure, and correlate the impact of space radiation to living organisms over long durations beyond Low Earth Orbit (LEO).

November 2020

Launching in 2020 on SLS, this mission searches for hydrogen deposits on the Moon's south pole.

November 2020

Launching in 2020 on SLS, this mission explores ice deposits in the moon's permanently shadowed craters to detect composition, quantity, distribution, form of water/H species and other volatiles found there.

November 2020

Launching on SLS in 2020, EQUULEUS will measure the distribution of plasma that surrounds the Earth (plasmasphere) to help scientists understand the radiation environment in that region.

November 2020

NEAScout HaWK

Launching in 2020 on SLS, this mission  is a robotic reconnaissance mission that will be deployed to fly by, and return data from, an asteroid representative of NEAs that may one day be human destinations.returns data from an asteroid representative of near-earth asteroids (NEAs) that may one day be human destinations.
Our Customers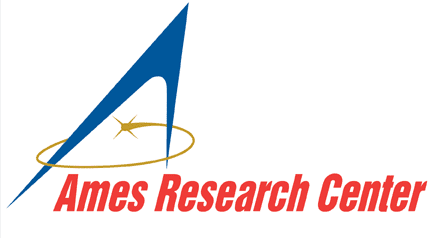 Learn More About Our Products + Solutions
Ready to launch?
Contact us to discuss how MMA can help take your mission to the next level.
Contact Us