A vertically integrated, innovative company that makes infinite possibilities a reality
MMA's innovative, talented and nimble team is excited about creating deployable solutions that enable your challenging space and terrestrial missions. Our innovative research and development leads to the commercialization of revolutionary products. Through Solutions, Exploration, Excellence and Disruption (SEEDs), we aim to enhance and preserve our way of life for many generations to come.
Trey, Senior Mechanical Engineer
Trey has over a decade of experience in Mechanical Engineering. He started his career working at the United States Air Force Academy in the Space Physics and Atmospheric Research Center (SPARC), working on a deployable CubeSat telescope. This collaboration between the USAFA and MMA got him a ride on the "Vomit Comet" to test the deployment mechanism in a zero-gravity environment. Along with this deployable telescope, Trey worked on multiple successful scientific instruments and other deployable CubeSat missions in LEO, GEO, and on the ISS. Trey joined MMA in 2019 and is supporting the design, analysis, and testing of MMA's deployable mechanisms.
Trey received his B.S. in Mechanical Engineering from the University of Colorado, Colorado Springs in 2012. He enjoys spending time with his family and is a sponsored, competitive disc golfer.
Tommy, AI+T Quality Manager
Tommy joined MMA with more than 20 years of aerospace industry experience. Before joining the team, he was an instructor in electronics and mechanical assemblies of IPC J STD 001 with Space Addendum, NASA STD 8739.2 and NASA 8739.3, NASA 8739.1, NASA 8739.4 electronics, Polymeric Application, Cables and Harnesses. Additionally, Tommy spent 14 years assembling, integrating, and testing spaceflight electronics and mechanical assemblies at Sierra Nevada Corporation. Over his career, he has participated in quality reviews, failure reviews and has served on material review boards (MRB). His expertise includes building, soldering, reworking and repairing electronic modules, cables, flight harnesses, electronic ground support systems, control motors, gimbals and gear assemblies. He has been instrumental in testing complex aerospace hardware such as solar arrays, antenna deployable systems, in accordance with engineering documentation and test processes. His knowledge of assembly, integration and test (AI&T) tools, equipment, and quality requirements is deep, and his pursuit of quality unsurpassed.
Tommy prides himself in working closely with program managers, quality assurance managers and engineers to meet specific program requirements with the highest levels of success. He is also an avid musician and crack soccer goalie!
Blake, Mechanical Engineer
Blake joined MMA in 2021 as an intern while studying mechanical engineering as an undergraduate. During his internship, he worked closely with the engineering team to design, prototype, assemble, and test hardware for antenna and solar array programs. Upon completion of his BSME, Blake joined the team as a Mechanical Engineer, while simultaneously continuing to pursue a dual master's degree from University of Colorado Boulder in Mechanical Engineering and Engineering Management.
Blake has a contagious sense of curiosity, an immutably positive attitude and enjoys skiing and spending time outdoors.
Kathy, Program Planner and Buyer
Kathy joined MMA in 2022. She has 15 years' experience in aerospace with 11 of those years focused on program planning. Prior to working in aerospace, she spent 20 years in the medical manufacturing field, and also owned her own liquor store business.
Outside of work she enjoys golfing, football and traveling. Kathy's family is her pride and joy! She and her husband have 2 daughters and 3 grandsons who keep them super busy. She can be found at her grandson's football game, yelling and running up and down the field.
Pietro, VP of Programs
Pietro joined MMA with over 37 years' experience in the Space business. He spent time at GE-Astro Space, Martin Marietta, Lockheed Martin and Honeywell prior to joining MMA Design in 2020. His background is in mechanical systems design (mechanisms and attitude and control systems), program management and business leadership. At MMA, he leads the Program Management organization, and has helped improve the company's program execution excellence.
He received his BSME degree from Villanova University in 1985, and his MSME degree from Rensselaer Polytechnic Institute in 1988.
Pietro is married to his wife Helen of 32 years, and has two older children Marianna and Paul, both graduates and employed!  Pietro is an avid Formula One Racing fan and car hobby enthusiast.
Jeremy, Electro-mechanical Technician
Jeremy joined the MMA team in 2021 from the Aviation industry, where he spent the last 5 years as an Airframe & Powerplant Mechanic. Before receiving his A & P Certification, Jeremy's primary experience in electrical and mechanical assembly was from serving as an Aircraft Structural Maintenance Technician in the United States Air Force for 8 ½ years.
Jeremy is married and has a son. He enjoys traveling with his family, can often be found listening to audiobooks, and has been enjoying his time at MMA Design!
Peder, Manufacturing + Test Engineer
Prior to joining the MMA team in 2021, Peder spent 8 years pursuing the dream of making space flight accessible to everyone with The Spaceship Company (TSC)/Virgin Galactic, and in close conjunction with Scaled Composites in Mojave, California. During his tenure as a composite/assembly Manufacturing Engineer with TSC, he worked to improve processes, design tooling, and maintain aids essential to the reliable precision manufacture of carbon fiber structures for both SpaceShip Two and WhiteKnight Two. He was a member of the WK2 Pylon Redesign team and spearheaded many in-situ repairs to maintain flight test schedules. Before joining MMA, Peder also started his own automotive hybrid battery refurbishing and rebuilding business.
Peder is likely one of the only people you will meet with an associates degree in auto mechanics, obtained from Universal Technical Institute in Phoenix, Arizona in 2009. This practical training, combined with a lifelong passion for tinkering with or modifying every device and machine he could get his hands on, has been integral to his progression from technician to Manufacturing + Test Engineer.
Outside of work, his hobbies include all things motorsports, PC gaming, cooking, and caring for his lawn. He is expecting his first child in August 2022 with his wife, Stephanie. They recently purchased their first home in Frederick, Colorado.
Susan, BD Opportunities Manager and Principal Mechanical Engineer
Susan has over 20 years of experience in Mechanical Engineering. Her career started with designing commercial fiberoptic transceivers where she received two patents and then moved into electronics packaging design for Space and Defense Systems. She was the Lead Mechanical Engineer for the National Ecological Observatory Network (NEON), which is fully funded by the National Science Foundation, that designed and built a continental scale observatory for Ecologists. Since NEON, she has been the lead mechanical design engineer for Active and Passive RF Antennas in both commercial and defense airborne systems. Susan joined MMA Design in the spring of 2018. She received her M.S. in Mechanical Engineering from the University of Colorado, Boulder.
Susan loves the mountains of Colorado, hiking and cycling when it's not snowing, and nordic skiing when it is. Her cabin in the mountains is her happy place.
Tim, Program Manager
Tim started his career as a Mechanical Engineer in 2002. After spending several years in the medical, power generation, and transportation industries, he moved into Aerospace engineering & program management. In 2013, he joined ACC where he led Multiple Department of Defense Aircraft Programs as well as the HVAC program for the Pilatus PC24 Jet. His passion for Aerospace led him to MMA Design, where he joined the team as a Program Manager in 2019 and enjoys growing his experiences to the vast expanse of space.
Tim received a B.S. in Mechanical Engineering from the Wentworth Institute of Technology in Boston, MA in 2002, and continued his study of Aerospace at the University of Kansas.
On his days off in the summer, you can find him Wake Surfing or riding his Ducati. And in the winter, he likes to back-county Snowmobile & Snowboard.
Sandy, People + Brand
Sandy began her career in educational publishing at McGraw-Hill, where she focused on production and editorial for foreign language textbooks. She moved into project management, branding and marketing communications at boutique design house, Baker Brand. In 2003, a desire to focus on the quickly emerging web world led her to iCrossing, a Hearst digital marketing agency, where she drove digital marketing efforts for Toyota Motor Sales for 13 years. Born and raised in Los Angeles, she and her family traded traffic for mountains in 2014 when they moved to Colorado. Sandy joined the team at MMA Design in 2016 and has combined her passion for marketing and building teams as a champion for its people + brand. She received her BA in English Literature from the University of California at Santa Barbara in 1991.
Sandy likes hiking, camping, paddleboarding, diving, baking, traveling, volunteering, walking her mutts, and above all-else, being the loudest soccer mom on the sidelines.
Isaac, Mechanical Engineer
Isaac joined MMA as an intern in 2020 while completing a master's degree in Aerospace Engineering at CU Boulder. He is currently working with many different teams assisting with fixture design and thin film membranes, while also leading an innovative development program. He has focused on the membrane manufacturing process and is learning the intricacies of designing components for spacecraft.
When Isaac is not at work he is out playing in the mountains, flying paragliders, skiing couloirs, or riding mountain bikes!
Jason, Machine Shop Manager
Jason joined MMA in 2012 and has over 27 years of manufacturing expertise in machining, welding and mechanical assembly. Prior to joining MMA, Jason worked in various industries including aerospace, medical, semiconductor and as an owner/operator of his own machine shop in Lafayette, Colorado during his professional career. He is the proud product of the Boulder county public school system circa 1992.
Jason loves all toys with wheels and spending time in the Colorado outdoors.
Chris, Mechanical Engineer
Chris joined MMA in 2018 as an Engineering Intern and was subsequently hired as a full-time Mechanical Engineer in 2019. He has since supported the team with design, analysis and testing for various deployable antenna and solar array programs.
Chris grew up internationally in Singapore and subsequently moved to Colorado where he earned his B.S. in Mechanical Engineering, magna cum laude, from the University of Colorado Boulder in 2018. In his free time, he enjoys being outdoors rock climbing, skiing, hiking and golfing. Additionally, during his college years he climbed competitively with highlights including representing the USA in the 2016 World University Championships in Shanghai, China, and winning the 2018 USA Climbing Collegiate Ambassador Award. Chris is pictured here bouldering in Rocklands, South Africa, one of his many climbing expeditions.
Our Customers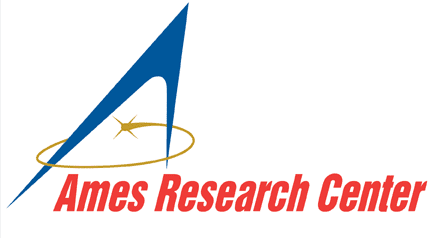 Ready to accomplish MORE?
Contact us to discuss how MMA can help take your mission to the next level.
Contact Us